finally figured out how to work the scanner here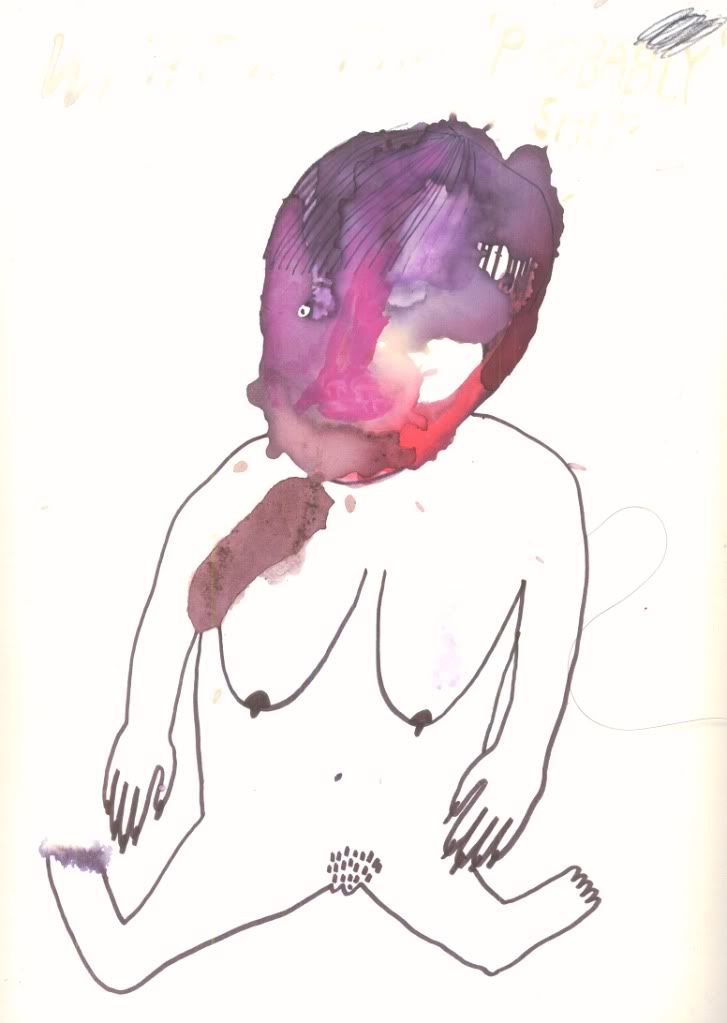 been spending too much time in mia's studio cos this looks like ruby's work (i totally envy ruby)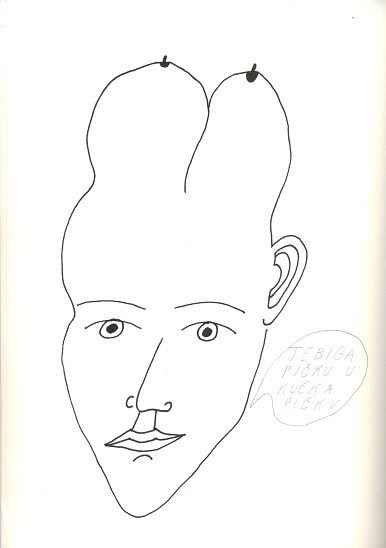 boob head from little nicky, text translated: "FUCK PUSSY IN THE BITCH PUSSY"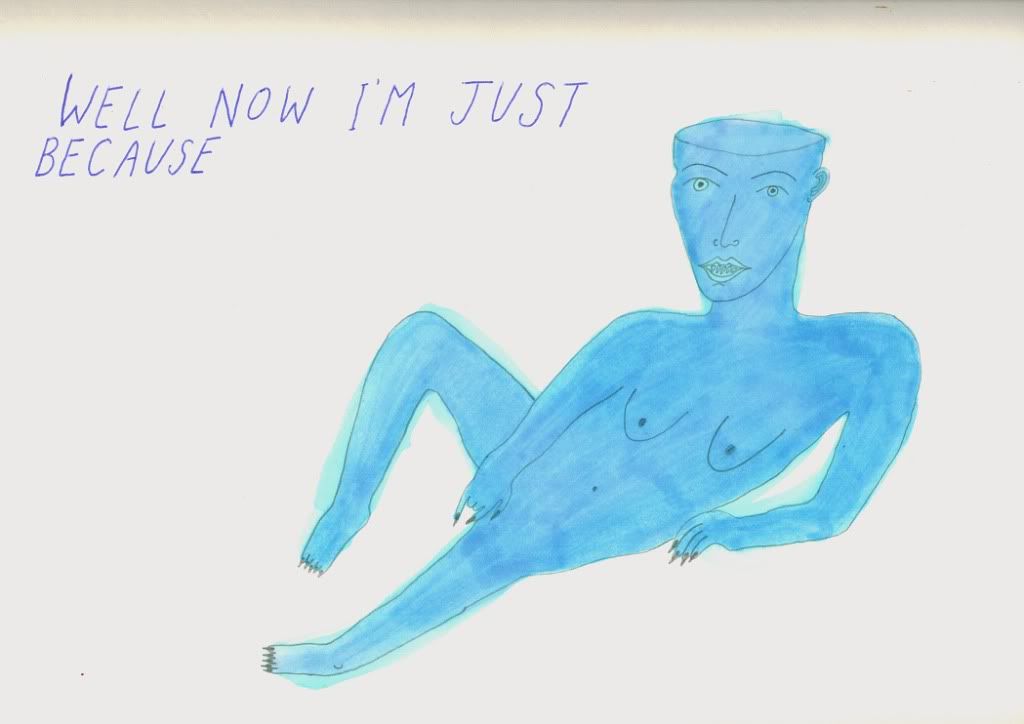 demon having a good time, me not knowing whats going on in terms of text
here's a really shit drawing of nicki minaj (a woman i love), and the text is so horribly rendered but she needs to make her debut on the blowg.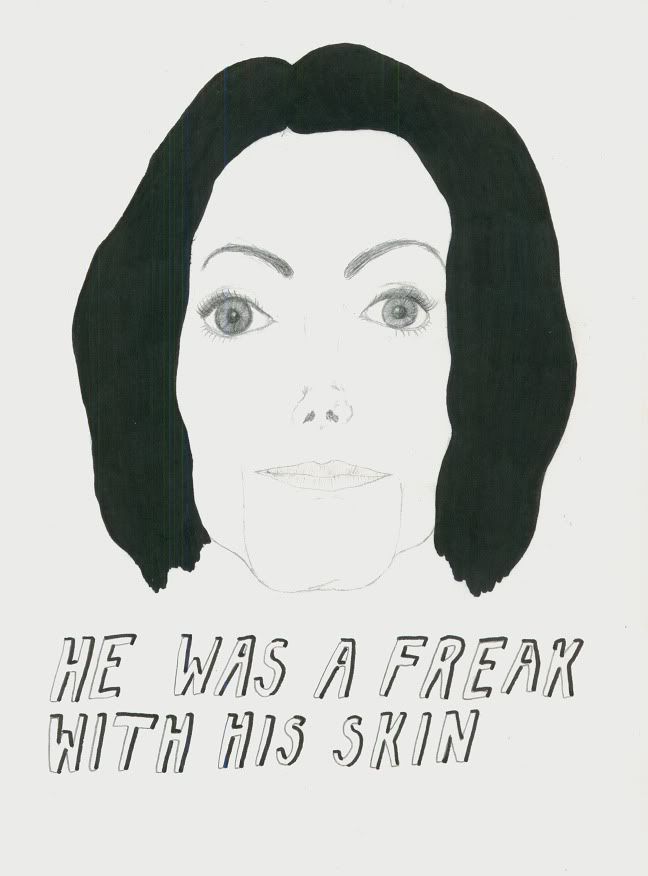 i was talking with my friend Aca (he wanted a mention cos he came up with the text) about micheal jackson and how mtv is really enjoying his death becuase they keep playing specials. anyway everybody knows somebody who is a member of the micheal jackson cult and they seem to get pretty offended by any slander towards "the king of pop" but thats ok because this
is
offensive and you should
be
offended.
i saw some graffiti in belgrade that said "young erotica" and then a couple days later i saw "gremlin erotica" and i thought it was so good.
this is what happens when you've been drawing for a little while and you get to the end of your cycle, which is usually after 5 - 8 good drawings, and then you just start producing utter shit.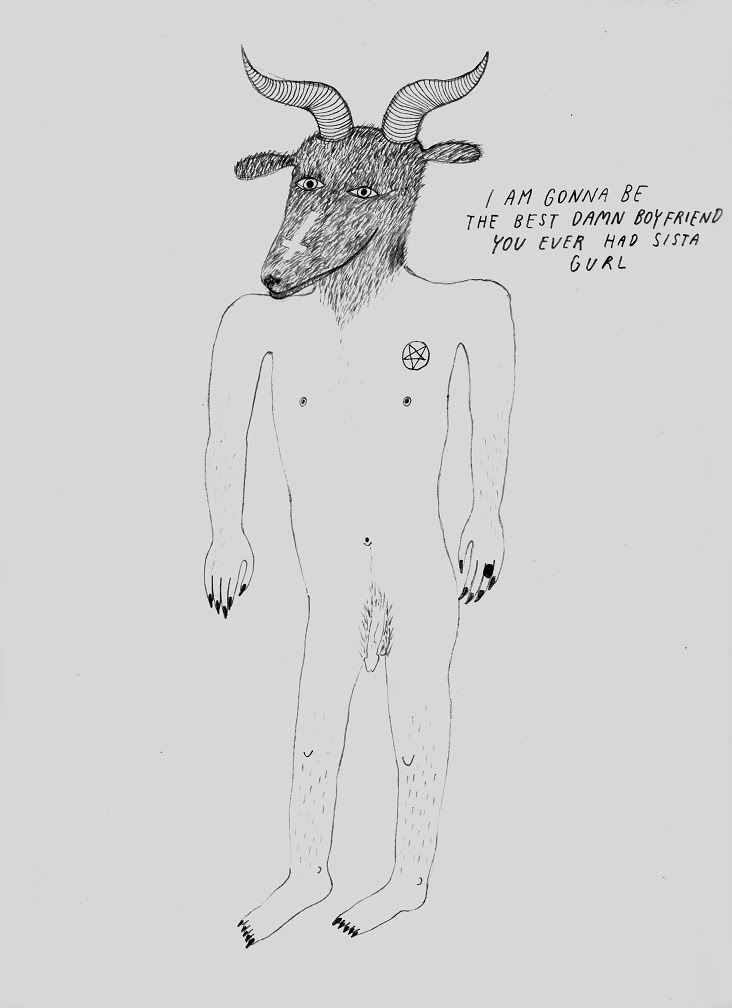 i'm going steady with satan (oohh that would make a good text piece yes?)
i was thinking about i guess cognitive birth and how you can be physically born and then mentally born interms of questioning shit and just being a highly aware smart-aleck so that sort of stuff was on my mind when i drew this. then i was thinking i was a genius. then i was like... wait a second.. i've seen these babies before...
this kind of thing can happen alot and i meant no disrespect to darcey, i wish she had a blog so i could show you her stuff (which RULEZ)
if your gonna make religous art you have to have a message you cant just be throwing symbols in every direction. you have to say something about the cross, the cross itself is just fucking boring.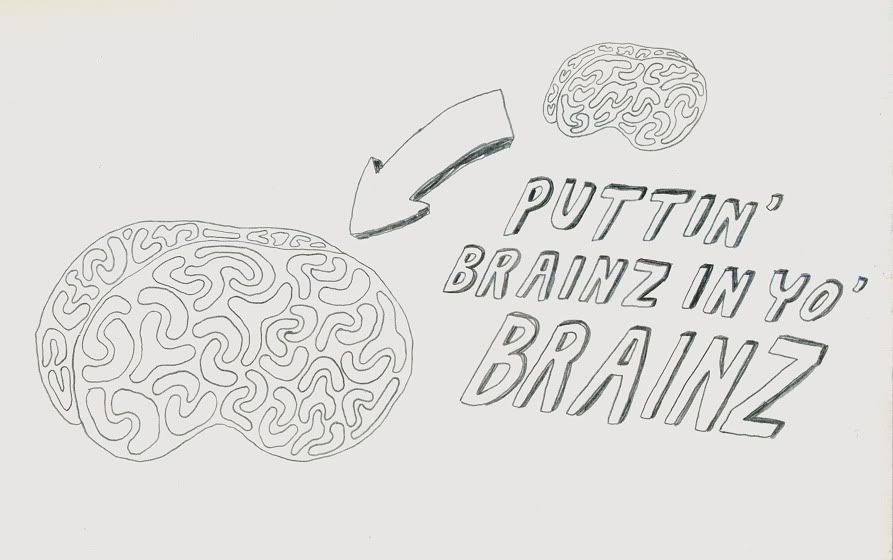 Aca again with his genius. its funny when he speaks english.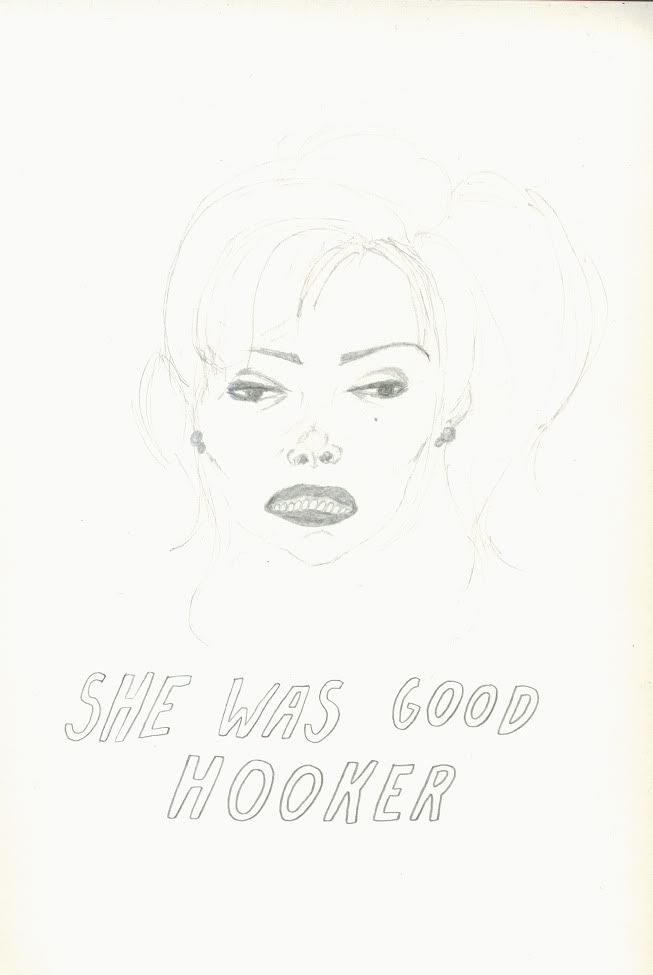 a piece of shit drawing of Anna Nicole Smith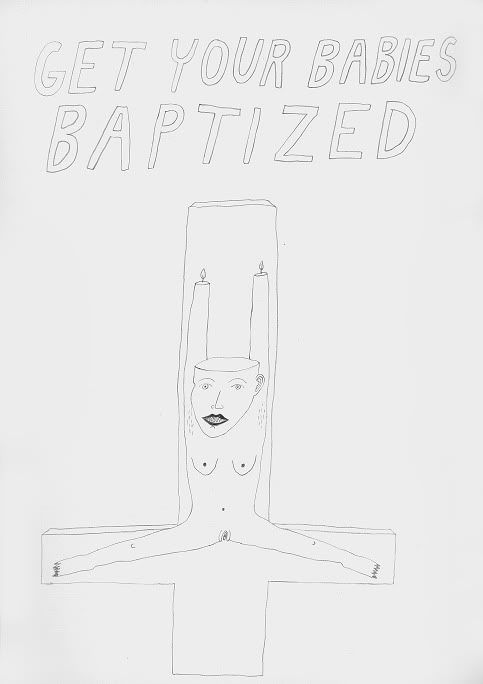 its this urban myth that satanists make candles from the fat of unbabtized babies so i drew this as some propaganda bullshit. i think its cute.
so thats all for now, i got some film developed i might post some pictures if your partial to a little finger-in-frame kind of photography...