for all the positive feedback from kids who have been lurking on the blog, but i'm still waiting on my death threats because thats when you know you've really made it!
also thankyou for waiting, i had a porn virus on my computer for a while so i couldnt access zee blowg but fear not new work is here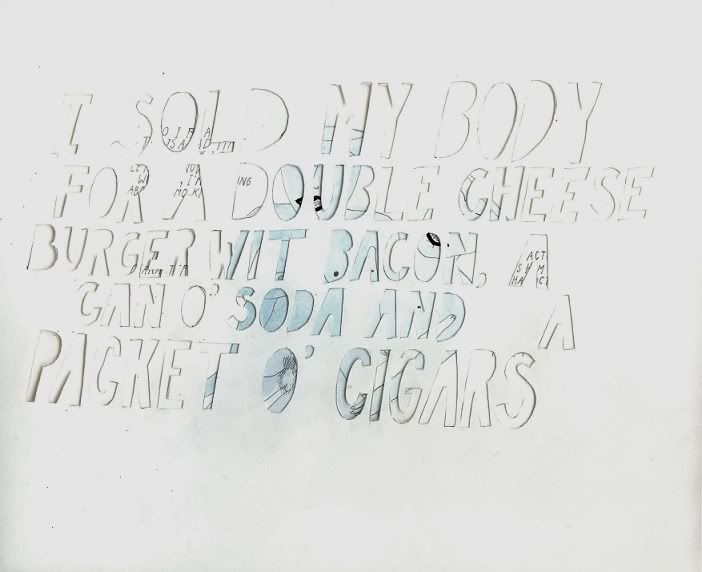 "I SOLD MY BODY FOR A DOUBLE CHEESE BURGER WIT BACON, A CAN O' SODA, AND A PACKET O' CIGARS" (from youtube)
this drawing is about this nun who hits the bewg once in a while. she's pretty secretive about it and none of her other sisters know except probably her best friend. basically its about how there is alot of shit surrounding the church i.e. child abuse, and this is one nun who has just had it up to here and needs to cut loose once in a while, who are we to judge?
apologies for the bad scan and efforts to edit using crappy microsoft picture editing program
words read; "so i realise this is a bad time but i think i should let you know, when we fuck, i'm thinking about cosmo kramer"
"the actor who plays him or the character??"
"the character"
"yeah me too"
these guys are cute together
19 year old homeless boy tweaky dave said this in 1993 on the jerry springer show. when he was 9 his heroin addict father shot him in the stomach so he ran away to hollywood because he wanted to be a rock star. unfortunatly that plan failed and he spent 10 years on the street prostituting himself because he was too small to mug people for money for food. he later started dealing and using drugs. then he developed leukemia. and now he feels guilty, for what i have no idea but this whole thing really moved me man, like, had a few tears.
bunnies and demons with child-bearing hips (yeah her phat ass was kind of an accident, i'm not too good with proportions)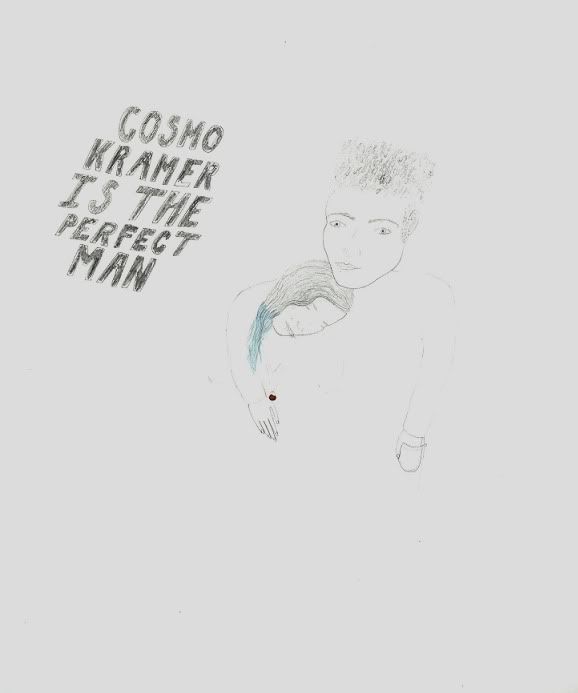 yeah so i kind of have a huge crush on the guy
self portrait
the guy played the organ and "despised gym class" (quote from the satanic bible which i finally fucking got in the mail after waiting 3 weeks and complaining the whole fucking time)
alright laugh all you want but this shit is serious. i was thinking the other day about what is was like for jesus growing up and what kind of pressure he felt during his young manhood. then i was thinking about what it would be like if the whole immaculate conception happened today. would jesus be in who weekly? would he have a facebook? would he be down with wearing gimicky t-shirts as shown above? or would he be grounded? i donno sometimes i just wonder if god ever let jesus party or if jesus ever rebelled against god, his father, a guy he never even met (or maybe they met i donno but i highly doubt the guy took his son fishing or taught him how to ride a bike)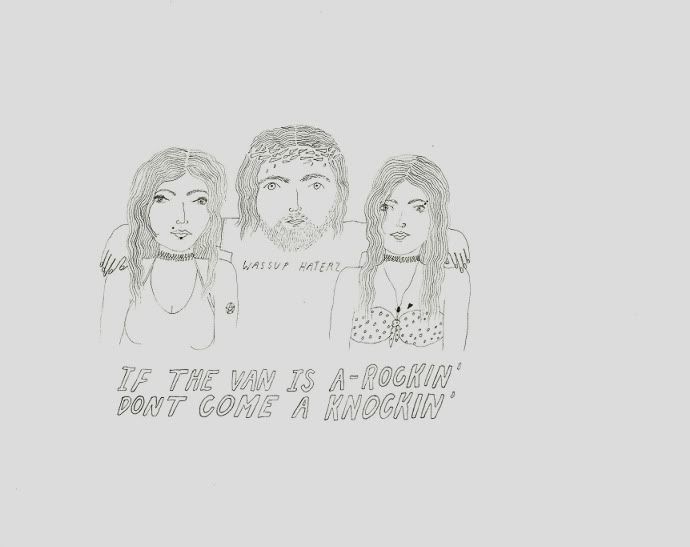 again, jesus just gettin' loosey-goosey, acting like a regular guy in his early 20's